Luxury accommodation with all the facilities
We have six luxurious private cabins that overlook the valley and a Garden room that is connected to the main function centre where breakfast is served.
Our six cabins provide a beautiful setting for the perfect romantic getaway and are equipped with all the mod-cons and facilities you need for a pleasant stay.
Our Garden room accommodation is suitably designed for disabled guests, with a large wheelchair friendly bathroom.  It adjoins the outdoor deck in the Function Centre and the valley views can be enjoyed throughout the day. It is a perfect option for our less abled guests who want to enjoy the great outdoors without struggling.
We offer much more than your typical accommodation on the Sunshine Coast
Nestled in the heart of Maleny on the Sunshine Coast, if you are looking for accommodation where nature will put on a show for you, Top of the Hill is the place to go.
With beautiful lush scenery and clouds rolling up the valley towards you, the stunning views will awaken your senses. Once your eyes have adjusted to the natural beauty and picturesque scene, you open the door to your room prepare to be surprised all over again.
Couple's retreat or group bookings
Do you want a group get together without being under each other's feet? Why not book out Top of the Hill for a weekend getaway the everyone can enjoy. Our accommodation is big enough that couples get their own private cabin, but intimate enough that a medium-sized party can comfortably book out the entire place.
Wedding party bookings in Maleny on the Sunshine Coast
Weddings can be stressful and every bride will tell you they didn't feel like they really got to talk to everyone on the big day, so getting the family together in the same accommodation on the Sunshine Coast can be a great way to unwind after the big day, and you can't get much better than luxury accommodation with beautiful surrounds.
Our group bookings find that we have an intimate setting that is versatile and adaptable.
Corporate Team building facility
Feel like a change of scenery from the boardroom that will motivate and inspire your staff? You might be surprised by how affordable our corporate hire rates are for our accommodation and function centre.
Our Sunshine Coast accommodation is a world away from the hustle and bustle
Whether it's a romantic getaway in one of our private cabins on the Sunshine Coast, or a get-together with a group booking, at Top of the Hill you won't be disappointed.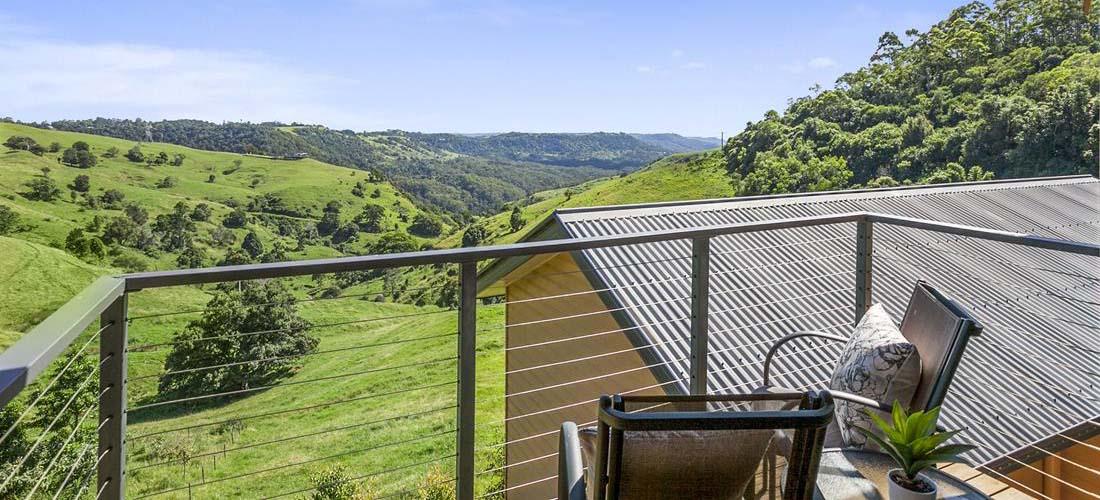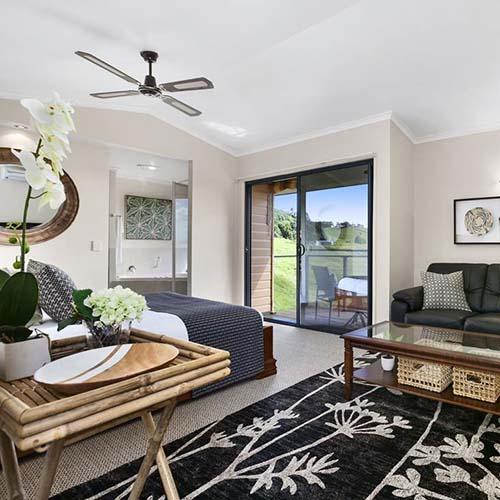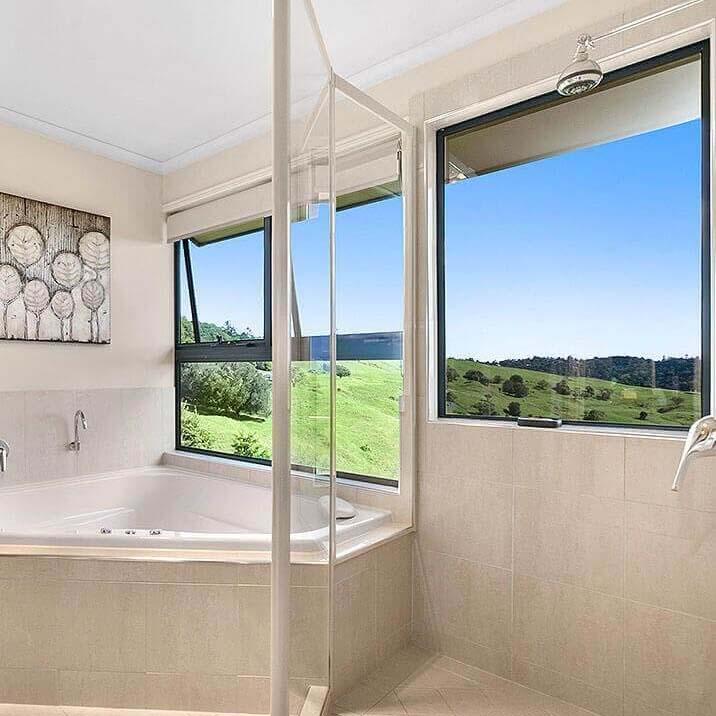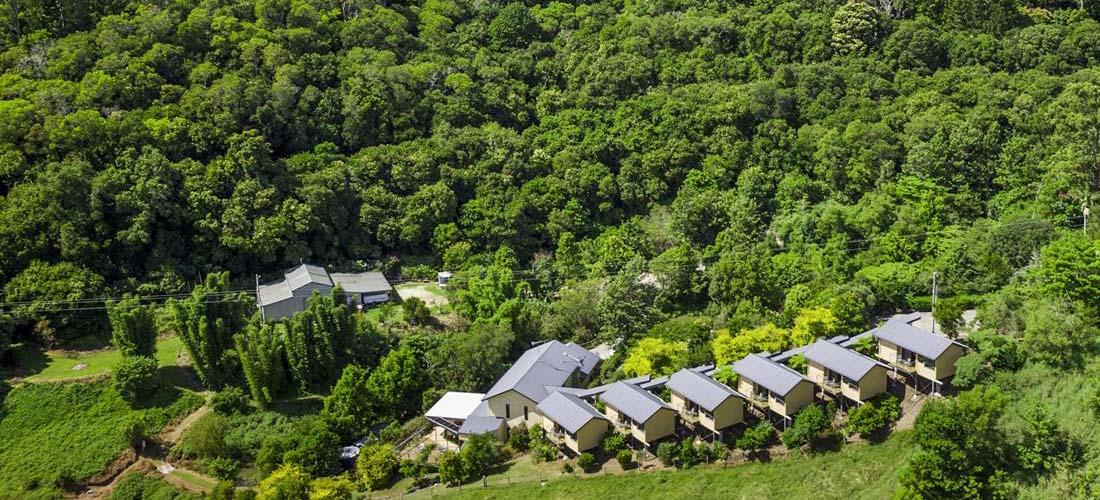 "Thank you so much Trish & Chris! What an absolute pleasure to stay here!  Couldn't have picked a more beautiful place to stay! We will definitely be back again! We will miss your kind hearts! Wish you all the best for 2018! ♥"
"Chris & Trish, you did such an amazing job we had the best time. The food was great & the views are amazing. Thank you so much & we hope to come back again soon."
I stayed here for my 6 year anniversary with my partner and were very well looked after by Trish and Chris. Their service and dedication are bar none and they make you feel so welcome. The cabins themselves are very homely and comfortable, with amazing views, a comfy bed and complimentary toiletries, robes etc. Breakfast is included every morning with various options incl omelettes, English brekky, vegan brekky and pancakes. Percolated Maleny coffee and tea are offered as well. Due to the location, comfort and fantastic service we received from Trish and Chris I'll definitely be coming back in future, and I really recommend you do the same!
More Reviews